Pro-Palestine Jewish activists and organisations blame Israel for 'crimes against humanity'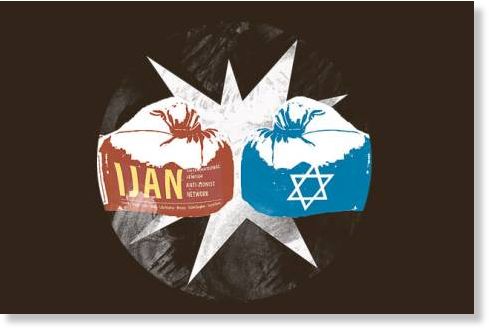 A large group of Jewish activists opposed to the Zionist ideology are challenging Israel's occupation, racist and colonial policies against Palestinians and calling for the return of Palestinian refugees.
The International Jewish Anti-Zionist Network (IJAN) of organisations and activists in western countries firmly support the Palestinian Boycott, Divestment and Sanctions (BDS) campaign against Israel as a moral tool in response to Israel's occupation of Palestinian lands.
The state of Israel, the manifestation of Zionism, declares IJAN, is "a colonial project that dishonours the memories of the European Jews who perished in the genocide in Europe".
Rejecting the Zionist ideology and institutions as "unjust.... leading to further entrenchment of an apartheid system and ethnic cleansing of the Palestinian people", the Network further indicates that such policies are implicating every Jew "in the oppression of the Palestinian people and in the debasement of Jewish heritages, struggles for justice and alliances with fellow human beings".
Along this line, IJAN has been launching campaigns to draw support to its activities, with one targeting and seeking to halt support to the National Jewish Fund, responsible since the early years of the twentieth century for capturing Palestinian lands or seizing their ownership papers.