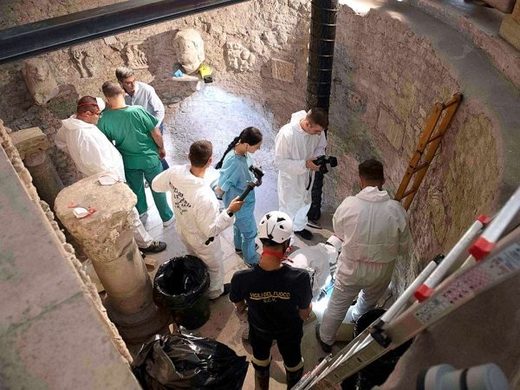 Bones were collected from the depths of the Vatican Saturday, the latest effort to solve the mystery of a 15-year-old girl
who vanished
36 years ago.
Representatives of the family of Emanuela Orlandi, who has been searching for the girl since
she went missing from a street in the center of Rome
in 1983, were at the Vatican at 9 a.m. local time when the containers holding the bones were unsealed.
Emanuela's sister, Federica, represented her family along with their lawyer, Laura Sgro, and a forensic expert, Giorgio Portera.
They remained there for six hours.
"Obviously it's an emotional experience because I think my sister's bones could be there, but I won't think about it until we have the results," Frederica Orlandi said.