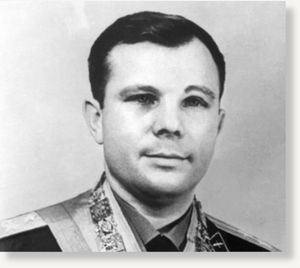 Russia on Friday declassified documents that shed light on Yuri Gagarin's mysterious death in a training flight in 1968,
saying his jet likely manoeuvred sharply to avoid a weather balloon.
Top Kremlin archives official Alexander Stepanov told a news conference that a Soviet-era commission -- whose conclusions had until now been classified -- has concluded that this was the most likely cause of his death.
"The conclusions of the commission are that the most likely cause of the catastrophe was a sharp manoeuvre to avoid a balloon probe," he said. Balloon probes are often used for weather-forecasting purposes.
But he indicated that the conclusions of the commission, whose documents were de-classified to mark the half century of Gagarin's voyage into space in April 1961, had given a second possible cause for the manoeuvre.