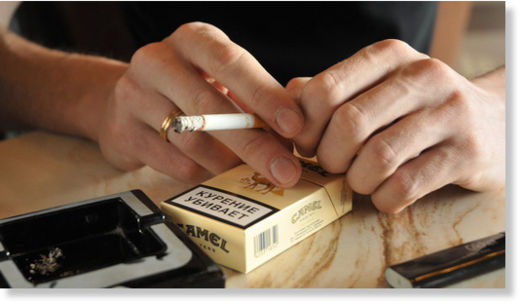 By the end of the year, the Ministry of Healthcare and Social Development will submit a bill to the State Duma that could introduce serious complications into the lives of Russian smokers. Cigarettes will become more expensive, they will only be sold in large stores and smokers will be able to light up without considering the people around them in their own apartments and on the street. Experts maintain that the new standards conform to the framework of the WHO Convention on Tobacco Control, which was signed by 157 countries, and they hope to reduce the number of smokers in Russia.
Smokers are driven into their homes
Beginning in 2014, a total smoking ban may be imposed in long-distance trains and cruise ships. The ministry's press service reported on this Friday evening, as well as on other measures to curb smoking, having laid out the content of a new bill on protecting public health against the harmful effects of tobacco use.