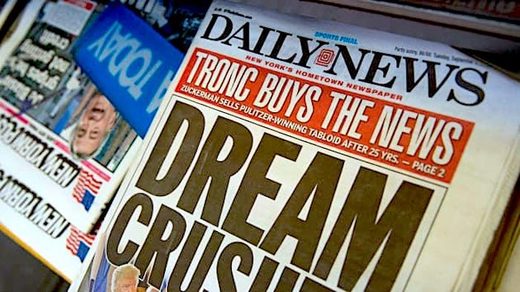 Even the ax men are getting axed at Tribune Publishing.
The struggling newspaper giant's new boss has unleashed a bloodbath in the executive ranks — and casualties include a former
New York Daily News
publisher who himself had halved the paper's staff in a brutal, one-day bloodbath in 2018,
The Post
has learned.
Former financial chief Terry Jimenez — who was promoted on Monday to replace Tim Knight as chief executive of the owner of papers including the
Daily News
, the
Chicago Tribune
and the
Baltimore Sun
— has
swiftly executed a series of cuts that wiped out at least a half-dozen executives with the rank of vice president or higher,
sources close to the company said.
Among the highest-ranking executives to get fired was Grant Whitmore, the chief digital operations officer and former publisher of the
Daily News.
He did not return calls or emails.