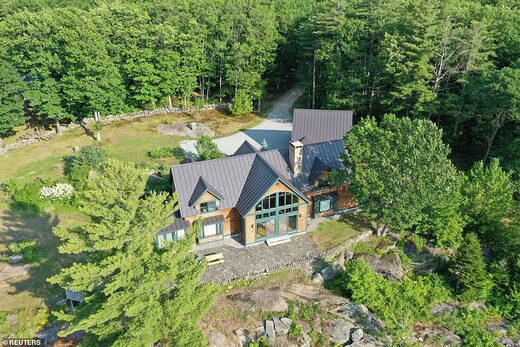 Armed officers smashed down the front door of Ghislaine Maxwell's secret hideaway before hauling her off in handcuffs.
The raid on the 156-acre property where Maxwell was staying in Bradford, New Hampshire, swung into action at 8.20am on Thursday when 24 armed FBI agents, officers from the local police force, New York police and New Hampshire's gang task force used bolt-cutters to break the lock on a metal gate leading to the secluded property that she bought for cash last December.
An officer told
The Mail on Sunday
: 'We drove at speed up the half-mile driveway in a convoy of 15 vehicles. And let's just say, we didn't knock politely on the door. It was smashed down.