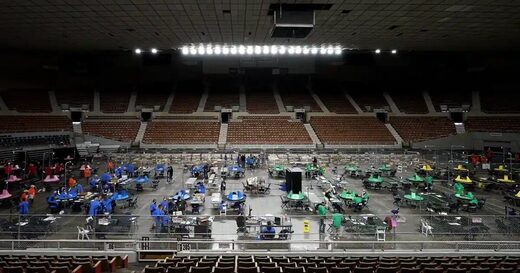 Doug Logan of Cyber Ninjas shared at the Senate presentation in Arizona after Dr. Shiva in the audit of the 2020 results in Maricopa County.
Doug Logan began his presentation by providing an overview of the process his team took in performing their work related to the audit of the 2020 Election results of Maricopa County. Much of his team's work was done at the Maricopa County Veterans Memorial Coliseum.
Logan next discussed the status of his work.