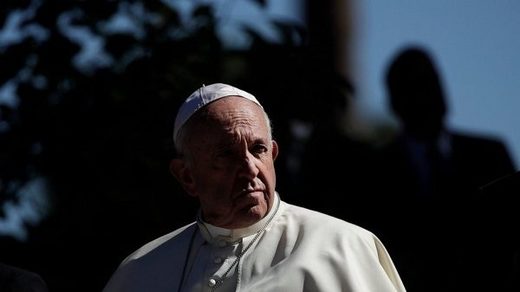 Pope Francis will mark the fifth anniversary of his ecological manifesto by visiting a southern Italian region where decades of toxic-waste dumping by the mob have polluted the
environment
and sickened its people.
The diocese of Acerra announced Francis' May 24 visit on Saturday. It said his trip to the so-called "Land of Fires" would be a source of joy and hope for the region's families, and especially their cancer-stricken children.
Italy's National Institutes of Health said in a 2016 report to parliament that
residents of the area near Naples suffered higher-than-normal incidents of death and cancer due to exposure to contaminants from illegal dumps and the burning of urban and hazardous waste.