Comment: Sinn Fein is definitely 'left', but there's more to it than that. It's also nationalist, and wants a referendum on Irish reunification ASAP. But the primary source of its support is likely drawn from a decade of austerity measures and the failure of neo-liberalism.

Needless to say, the entire media-political establishment spent the entire election campaign warning the Irish people that voting for Sinn Fein would mean certain DOOM!...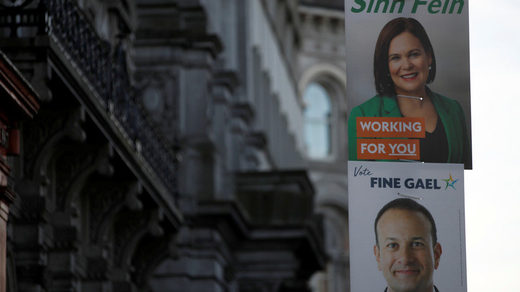 Polls have closed in Ireland's general election and, with no party securing a strong lead, confusion abounds as voters wait to see which parties will agree to do business with each other to form a coalition.
An Ipsos MRBI exit poll published by Ireland's state broadcaster RTE at 10pm shows FG
[Fine Gael]
, SF
[Sinn Fein]
and FF
[Fianna Fail]
tied with a statistically insignificant (given a margin of error of 1.3 percent) difference of 22.4, 22.3 and 22.2 percent of the vote respectively.
A Sinn Fein surge in the run up to election day looks to have translated into votes at the ballot box, allowing party leader Mary Lou McDonald to head into post-election discussions with some serious clout - and possibly even form a coalition either with another major party, or with the Green Party, the Social Democrats and independents - though the 'grand left coalition' still looks like one of the least-likely outcomes.