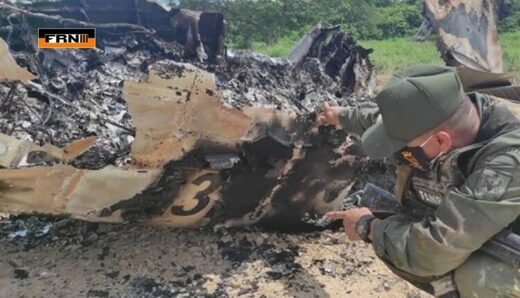 Venezuela's military has shot down a US-registered aircraft carrying drugs, Interior Minister Nestor Reverol announced. According to the interior minister, the incident took place on Tuesday, with the aircraft downed after illegally entering Venezuelan airspace in the province of Zulia near the border with Colombia, RIA Novosti reported.
"After the illegal air unit was detected by the radars of the Comprehensive Aerospace Defense Command, the National Bolivarian Armed Forces activated all protocols established in the Control Law for the Comprehensive Defense of Airspace," Reverol tweeted, referring to a 2013 law authorising the destruction of any suspected cartel plane operating in Venezuelan airspace.
"We remain on permanent alert, monitoring our airspace to prevent it from being used for illicit drug trafficking from Colombia, which is the largest producer of cocaine in the world," Reverol added, in a possible reference to the plane's cargo.