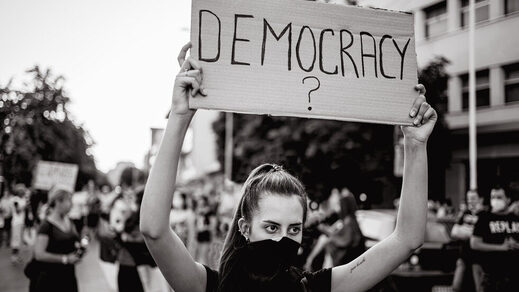 A new report suggests more and more people are dissatisfied with democracy. This may be true, but its failure to blame the rise of identity politics and cancel culture for this trend is a glaring omission.
A
report
published by the Centre for the Future of Democracy at Cambridge University on global satisfaction with democracy makes for worrying reading. It indicates that dissatisfaction with democracy is at an all-time high throughout the world.
What is of even more concern is that millennials are particularly turned off by democracy, and are more disillusioned with their system of government than any other young generation in recent times. Only a minority of British millennials - 48 percent -
say
they are satisfied with the workings of democracy.
The report claims that the disconnection of millennials from their institutions is particularly striking in the United States and Great Britain.
Although this study is right to point to young people's loss of enthusiasm for democracy in Anglo-American societies, the explanation it puts forward to account for this phenomenon is flawed.