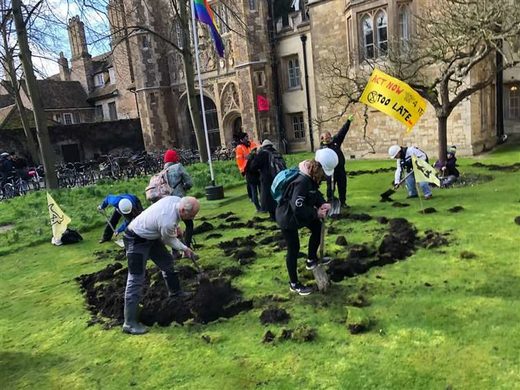 Extinction Rebellion activists are digging up the lawn outside Trinity College this morning (Monday, February 17).
Campaigners have taken to the lawn around Newton's Apple Tree and are digging up the ground with spades. One protester has chained themselves to the tree.
Grass and soil dug up from the Trinity College lawn was then dumped on the floor inside Barclays Bank on St Andrew's Street.