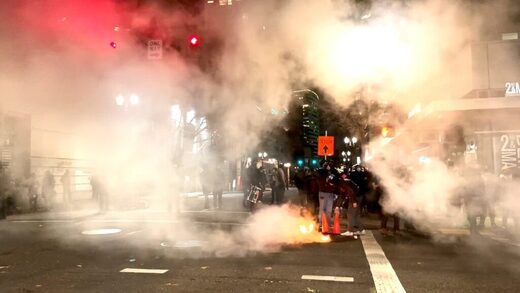 Police in Portland, Oregon, declared a riot in the downtown area Friday night after a protest following the Kyle Rittenhouse verdict became violent and destructive near the Multnomah County Justice Center, authorities said.
Rioters were throwing objects at officers, smashing windows and damaging doors of city facilities, including the justice center's front gate, FOX 12 of Oregon reported.
"Due to violent, destructive behavior by a significant part of the crowd, the gathering in downtown Portland is a RIOT. All participants are instructed to proceed away to the WEST," the Portland Police Bureau wrote on Twitter.