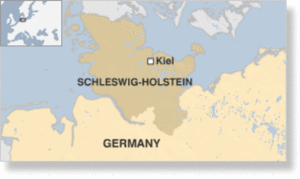 An engineer in northern Germany who was sacked because he married a Chinese woman was unjustifiably dismissed, a court has ruled.
The man was declared a security risk by his employer after his marriage because of his new family ties.
The company acted as a supplier for the German armed forces and feared possible industrial espionage.
But the court said the engineer's employer had violated his right to marry whomever he chose.
The employment tribunal in Kiel in the German state of Schleswig-Holstein was told that the 47-year-old engineer had been employed at the firm on a temporary basis since May 2006.