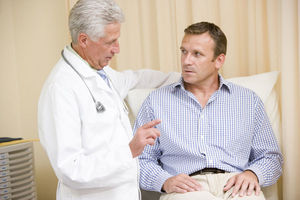 The desire of hospitals to make a buck is driving some surgery patients home before they're ready, a new study finds. The study finds a link between readmission rates - someone who has to check back in after being sent home - and how full the hospital was when the surgery patent was discharged. That suggests patients went home before they were healthy enough, the researchers say.
"Discharge decisions are made with bed-capacity constraints in mind," said University of Maryland Professor Bruce Golden, who conducted the research with Ph.D. student David Anderson and other colleagues.
"Patient traffic jams present hospitals and medical teams with major, practical concerns, but they can find better answers than sending the patient home at the earliest possible moment," Golden adds.
The findings are detailed in the journal
Health Care Management Science.
The research examined patient movement at a large, academic U.S. medical center. They found that patients discharged when the hospital was busiest were 50 percent more likely to return for treatment within three days.