Society's Child
Occupy Wall Street "Has Created Something That Didn't Really Exist" in U.S. - Solidarity



Part 2
---
The number of people under 30 who committed suicide last year over job-hunting futility hit 150 as the employment rate for college graduates sank to a record-low 91 percent, and the jobless rate for youths was nearly double the national average, the National Police Agency said Sunday.

The suicides were around 2.5 times worse than in 2007, when the NPA began tracking such data, but down slightly from 159 in 2010, it said.
---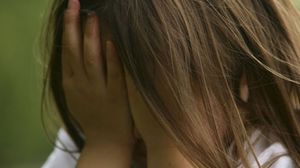 Vulnerable children as young as 10 in Northern Ireland are being sexually exploited in the same way as the girls in the notorious Rochdale grooming case, a leading charity has said.
Last week nine men who ran a child sexual exploitation ring in the Lancashire town were jailed for plying youngsters as young as 13 with drink and drugs, so they could "pass them around" for sex.
Judge Gerald Clifton said the men treated the girls "as though they were worthless and beyond respect".
Jacqui Montgomery-Devlin, manager of Barnardo's Safe Choices, told the Belfast Telegraph sexual exploitation is happening in "every town and city across Northern Ireland".
She explained most of the girls she deals with are aged between 12 and 16 - with the youngest so far being just 10 years old.
---
Claudio Lavanga
NBC News
Wed, 09 May 2012 17:25 UTC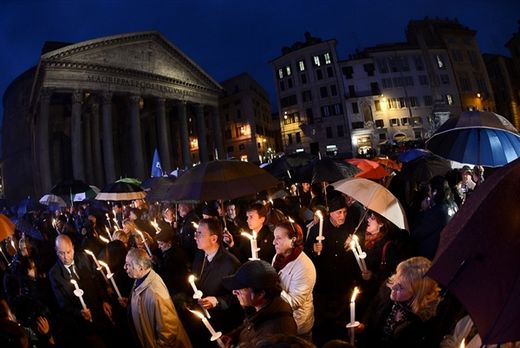 On Tuesday, Generoso Armenante, a 49-year-old former security guard at a convenience store in the southern town of Salerno, left home after having lunch with his wife - and quietly found a secluded spot where he hanged himself.
Armenante had been fired more than a year ago, and had been struggling to find another job ever since. Next to his body he left a letter: "I decided to end it because I am a failure. I can't live without work."
Unfortunately, he is not alone. Tens of other Italians have also chosen to take their own lives in response to the strain of the economic crisis and the consequent austerity measures.
---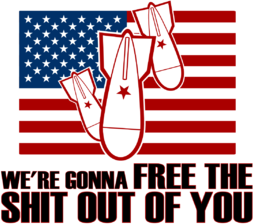 Borges writes, "dictatorships foster oppression, dictatorships foster servitude, dictatorships foster cruelty; more abominable is the fact that they foster idiocy." As a preeminent mind, Borges rightly considers the mind to be a man's greatest asset, for without mind, a man is nothing. The more oppressive a political system, then, the greater its assault on its subjects' minds, for it's not enough for any dictator, king or totalitarian system to oppress and exploit, but it must, and I mean must, make its people idiotic as well. Every wrongful bullet is preceded and accompanied, then followed up by a series of idiotic lies, but we're so used to such a moronic diet by now, our trepanned intelligentsia don't even squirm in their tenured chairs.
Sane men and women don't consent to kill, rob and rape, much less be killed, robbed and raped,
least of all to enrich their masters
, and that's why their minds must be molested as early and as much as possible. Hence our nonstop media brainwashing us from the cradle, literally, to the grave. Fixated by flickering boxes, even infants are now mind-conditioned to become scatterbrained idiots before they stagger into kindergarten, to begin a lifelong process of becoming docile and slogan-shouting Democrats and Republicans.
Yes, savages killed, but, like apes and monkeys, our ancestors, they mostly tried to intimidate and trash talk their way out of conflicts. There wasn't a lot of murdering after the haka, frankly. They didn't wipe out entire cities by defecating exploding metal from the sky, nor sit in a brightly lit and spic-and-span office stroking a joy stick to ejaculate missiles half a planet away. Drone hell fire for y'all, with sides of bank-sponsored debt slavery and austerity, plus an unlimited refill of American pop bullshit. Would you like a public suicide with that? No, sir, these savages need to take webcast courses from us sophisticates when it comes to genocide, or ecocide, or any other kind of cides you can think of. When it comes to pure, unadulterated savagery, these quaint brutes ain't got shit on us plugged-in netizens chillaxin' in that shiny upside down condo on da capital-punishment-for the-entire-world, y'all, hill.
---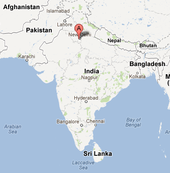 In past four months, Gurgaon which has recorded over 100 such incidents. At least one suicide, on an average, is taking place every 36 hours in the city as victims hang themselves, consume
poison
or jump from a height, according to police figures which show that 104 people have ended their lives in the first four months of 2012.
Besides the alarming trend of suicides, there has been a huge jump in the number of suicide attempts as well. Nearly 88 of the suicide victims since January were aged between 20 and 40 and a bulk of them were in their 20s. A total of 13 victims were aged 15-19 years, police data showed.
---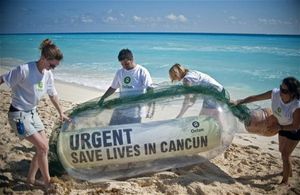 There's a great scoop in
The Australian
today about more lying climate scientists making stuff up.
Claims that some of Australia's leading climate change scientists were subjected to death threats as part of a vicious and unrelenting email campaign have been debunked by the Privacy Commissioner.

Timothy Pilgrim was called in to adjudicate on a Freedom of Information application in relation to Fairfax and ABC reports last June alleging that Australian National University climate change researchers were facing the ongoing campaign and had been moved to "more secure buildings" following explicit threats.
Needless to say the University did everything it could to prevent the investigation, arguing that the release of the climate scientists' emails (why am I getting an eerie sense of deja vu here?) "would or could reasonably be expected to...endanger the life or physical safety of any person". But doughty Sydney blogger Simon Turnill appealed against this stonewalling drivel and won. And here's what was revealed when the 11 relevant emails were eventually released.
Ten of the documents "did not contain threats to kill or threats of harm."
Of the 11th, the Privacy Commissioner Timothy Pilgrim said: "I consider the danger to life or physical safety in this case to be only a possibility, not a real chance."
---
In the wake of a
New York court
ruling that says it's not illegal to "merely" view online child pornography, child advocates are urging Internet-savvy federal prosecutors to take over these kinds of cases as two state lawmakers rush to fix the law.
It is "a singular outrage that the
highest court
in New York has decriminalized the act of viewing child pornography by computer,"
Patrick Trueman
, president and chief executive of Morality in Media, said after the May 8 ruling by the
New York Court
of Appeals.
The
high court
unanimously agreed to reverse two of the dozens of child-pornography counts against a former college professor, saying there was no evidence the professor did more than look at some images on his computer.
---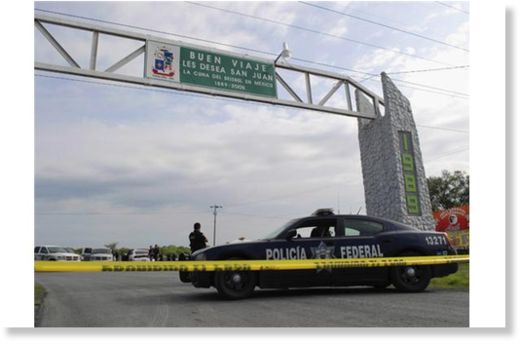 Suspected drug gang killers dumped 49 headless bodies on a highway near Mexico's northern city of Monterrey in one of the country's worst atrocities in recent years.
The mutilated corpses of 43 men and six women, whose hands and feet had also been cut off, were found in a pile on a highway in the municipality of Cadereyta Jimenez in the early hours of Sunday, officials from the state of Nuevo Leon said.
"What's complicating the identification of all the people was that they were all headless," said Jorge Domene, the Nuevo Leon government's spokesman for public security, who said the other body parts were missing.
---
As part of a presentation in Kansai, Japan on May 12th 2012, Maggie and Arnie Gundersen of Fairewinds Energy Education answered specific questions asked by symposium organizers regarding the condition of the spent fuel pool at Fukushima Daiichi Unit 4. Fairewinds analyzes the explosion at Fukushima Daiichi Unit 3. Also, Arnie discusses what the future may hold for Japan if it chooses a path without nuclear power.


---