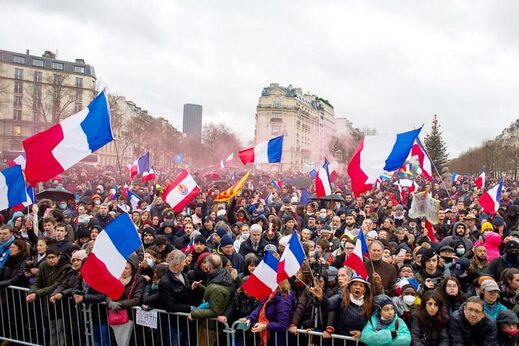 A French tribunal on Thursday suspended an outdoor mask mandate in Paris, even as the COVID-19 Omicron variant continues to rampage across France.
The suspension was first reported by French news agency AFP.
Amid rising cases of COVID, the French Interior Ministry's Paris Prefecture had enacted the mandate at the end of December. It required all persons operating in public in France to wear a mask, even when outside.