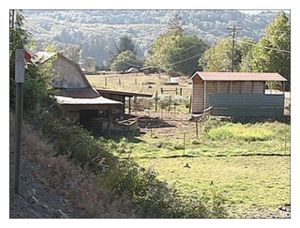 A family member of an Oregon pig farmer discovered his relative's body parts scattered across the pen - a gruesome find leaving authorities to believe it was a case of hog eating human.
A pathologist couldn't immediately determine whether the pigs were the actual cause of 70-year-old Terry Garner's death, but a forensic expert at the University of Oregon will conduct further tests,
CBS affiliate KCBY reported
Monday.
"What a way," someone who answered the phone at Garner's home told
NBC News
.
Investigators aren't ruling out the possibility another person could have been involved.
"Due to the unusual circumstances, the Sheriff's Office is investigating to determine if foul play may have resulted in the death of Mr. Garner," District Attorney Paul Frasier told KCBY.
Garner was at his farm near rural Riverton last Wednesday, when a family member went looking for him, according to
The Register-Guard
.