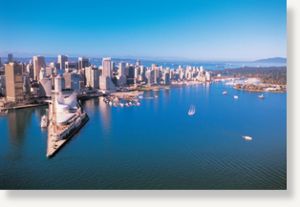 While nearly half a million British Columbians ducked, covered and held on tight during a province-wide earthquake drill in late January, the other 90 per cent of the population sailed on with their day as usual.
After last week's destructive earthquake and tsunami in Japan, authorities hope the gravity of being prepared for a potential natural disaster on the West Coast hits closer to home.
"We're no different if we were to have an 8.9-magnitude, megathrust subduction-type earthquake here," said Heather Lyle, director of integrated public safety for Emergency Management B.C. "We too would suffer significant impact. I'm quite certain this is an eyeopener."
Were the so-called Big One to land a one-two punch starting about 250 kilometres off Vancouver Island shores, Victoria and about 75 coastal and First Nations communities would be the most vulnerable.
From the moment they felt the earth expel its great rumble, people living in places like Ucluelet, a tourist town along the Island's outer coast, would likely have only about 20 to 30 minutes to escape to higher grounds.
In the popular surfing destination of Tofino, about an hour's drive north, the urgency wouldn't change, but getting to safety would be hampered by long stretches of low-lying beach.