Washington D.C. "Day of Rage" Scheduled To Detain War Criminals For Prosecution at The Hague
Joseph Zrnchik, the author of a new book available on Amazon called
Assange and Government in a Wikileaks World
,
calls for a "Day of Rage" in Washington D.C. on June 30, 2011. In his call for prosecution of U.S. officials for war crimes he states: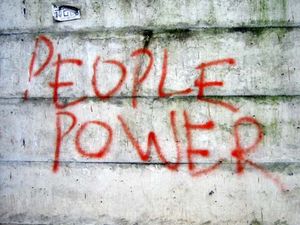 The crimes against humanity committed by the U.S. government and its proxies, that can only be described as an ongoing global crime spree beginning with the 1953 overthrow of the Iranian government and continuing on with the current wars in the Middle East, which have been aggravated by a hegemonic drive to weave a globalist system controlled by the power elite, has resulted in many reprisals of which one was the terrorist attack on 9/11. The elites crimes have made tens of thousands of Americans victims of reprisal or casualties in war by those seeking defense from or retribution for the power elites international lawlessness over the last fifty years. Americans now have the power of mass communication and hence the means to end these atrocities and cease being made victims as the result of criminal actions by a government being run by a ruling elite using a two-tiered justice system that allows the state to turn Americans into corpses without legal redress. We have the power to take back our freedom and hold criminals responsible with their lives.
We can end the tyranny. The U.S. government no longer has anything to offer the people after allowing the theft of their wealth by the financial elite, but we the people now have the power to get justice.