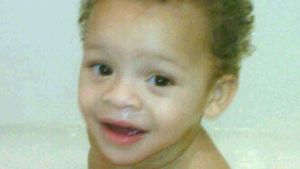 New York City's Office of the Chief Medical Examiner is investigating the death of 2-year-old Jamaal Coleson, Jr. following a circumcision Tuesday at Manhattan's Beth Israel Medical Center.
"They gave him anesthesia, and after the circumcision he woke up he was fine," said Jabbar Coleson, Jamaal Jr.'s uncle, who lives in Jonesboro, Ga. "He asked to eat, he asked for something to drink, and then he started complaining about pain in his stomach."
Jabbar said his nephew was in the outpatient ward when doctors noticed something was wrong. But four hours passed before the toddler was rushed to the emergency room, he said.