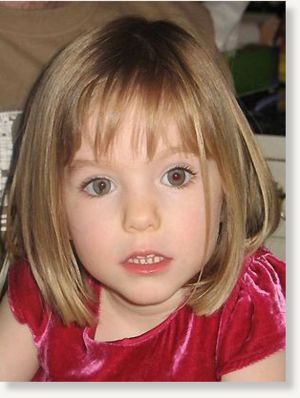 The parents of missing Madeleine McCann today welcomed new information which suggests their daughter may be in America.
A spokesman for Kate and Gerry McCann said an investigator had done "absolutely the right thing" by going to police with his suspicions.
Today's
Sun
newspaper quoted amateur sleuth Marcelino Italiano as saying Madeleine had been snatched by an Algarve-based paedophile ring which had taken a dozen other children.
The Angolan-born nightclub bouncer said: "I know these people were involved and I have been told that Madeleine may now be in America."
He has handed a dossier including the names of two prominent Portuguese businessmen to police in Huelva, south-west Spain, the newspaper said.