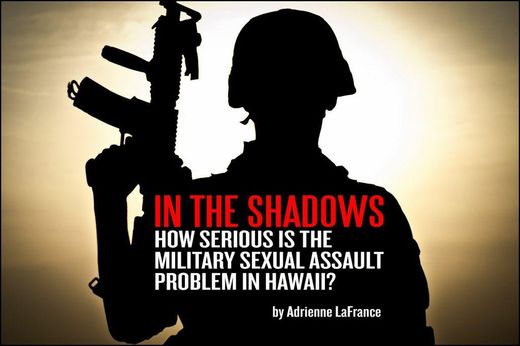 Military sexual assault may happen in the shadows, but Hawaii can be a shadowy place.
Service members have been raped at Kailua barbecues, in Honolulu alleyways, and at bars in Kona and Wahiawa. One attack took place in a parked car in Waikiki. They've been sexually assaulted aboard ships in Pearl Harbor, in government buildings, and in grassy parks on military bases.
A decade of military records, obtained by
Civil Beat
through a series of open-records requests, details hundreds of sex crimes against male and female service members in Hawaii.
In addition to noting the troubling number and circumstances of such attacks, the records suggest that the underreporting of such assaults continues in all military branches in the state.
In that way, Hawaii is little different from the nation as a whole.