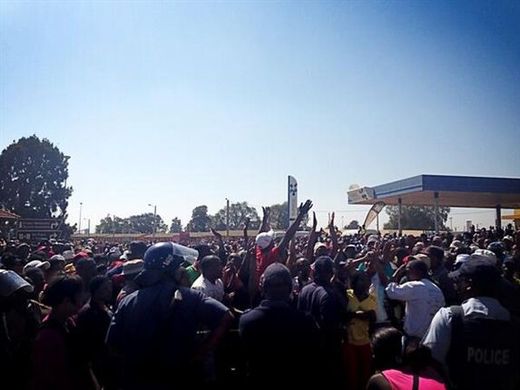 On March 15, African National Congress (ANC) spokesman Nkenke Kekana said his party would meet the citizens of Bekkersdal to discuss "concerns of the community." Town residents, including schoolchildren, were shot at last week by the police and members of an ANC contingent campaigning in the area.
Bekkersdal was the scene of intense protests lasting a month towards the end of 2013. Residents have still not forgotten a visit paid by Gauteng premier Nomvula Mokonyane last October, when she was heckled and booed. She inflamed that situation by telling her audience, "People can threaten us and say they won't vote, but the ANC doesn't need their dirty votes."
When residents heard last week that ANC dignitaries would be campaigning in the area, they erupted even in Mokonyane's absence. Schooling was disrupted around 11 a.m. as pupils streamed onto the streets.
The
Citizen
of the previous day carried a photo taken in Bekkersdal of an armed man wearing ANC colours. Nkenke said, "Right now, we don't know who that person is. If he is a [VIP] protector, he is not supposed to wear ANC gear."