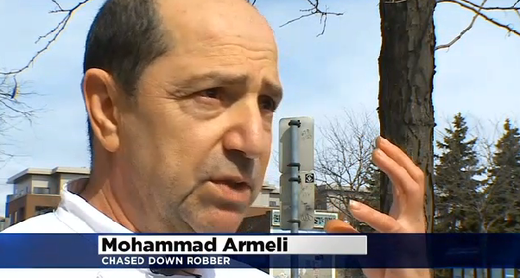 Police say cell phones and other mobile devices are being stolen more often, but a violent robbery involving an 8-year-old boy had some people shaking their heads and a Minneapolis man leaping to action.
Last Thursday, a boy was punched and the iPad in his hands was stolen outside a Minneapolis restaurant.
Aaron Stillday, 32, was arrested and charged with first-degree aggravated robbery. Police caught him after a good Samaritan chased him down.
"Poor kid," said Mohammad Armeli, the man who chased down the robber. "I can't believe it, the blood was all over his face. Could have broken his nose."
Surveillance video shows the 8-year-old following his aunt out of a day care building. What happened next left Armeli's blood boiling.