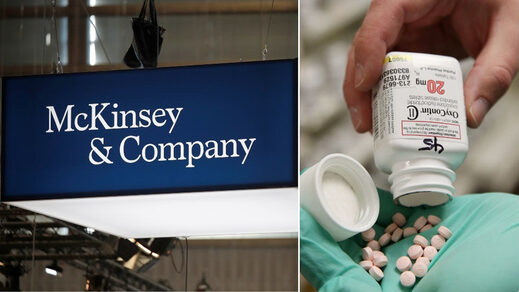 The scandal over major corporations causing an overdose crisis expanded on Friday with a bombshell report in
The New York Times
.
"When Purdue Pharma agreed last month to plead guilty to criminal charges involving OxyContin, the Justice Department noted the role an unidentified consulting company had played in driving sales of the addictive painkiller even as public outrage grew over widespread overdoses," the newspaper
reported
.
"Documents released last week in a federal bankruptcy court in New York show that the adviser was

McKinsey & Company

, the world's most prestigious consulting firm."
McKinsey reportedly had a plan to reimburse distributors every time one of their customers was killed by OxyContin.