French police fined a woman for wearing a full-face Islamic veil, the first reported enforcement of a ban on the garment on the day it came into effect.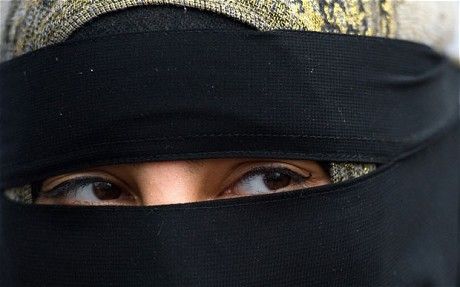 The young woman, born in 1983, was fined 150 euros (£133) "without incident" in a shopping centre in Mureaux, northwest of Paris, early Monday evening, the source said, without elaborating on exactly what she was wearing.
France on Monday became the first country in Europe to apply a ban on the wearing of full-face coverings, including the Islamic niqab. At least two niqab-wearing women were arrested the same day for protesting the ban.
French police have voiced fears the law will be impossible to enforce, since they have not been empowered to use force to remove head coverings, and could face resistance in already tense immigrant districts.