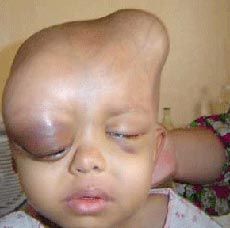 Baghdad - In new Iraq, women like Leila Omar Wassin are heart-broken giving birth to babies born malformed because of the deadly substances years of war have sown in their bodies.
"My first baby died after he was born without legs and the second one died few days ago because his spinal cord was exposed and his head was too big," the 36-old woman told IslamOnline.net.
Wassim is one of the victims of the massive bombing of Fallujah in 2004, when the US army admittedly used depleted uranium munitions, which contain low-level radioactive waste.
Doctors told Wassim the restricted weapon sowed her body with lethal material that caused her children's birth defects and the subsequent deaths.
"If I knew my body was sick, I wouldn't have tried to bring a new life to the world."