David Cameron declared war on unelected judges yesterday after they put the human rights of paedophiles and rapists before public safety.
The Prime Minister said he was 'appalled' that Britain's 50,000 sex offenders can appeal against being kept on a police register for life.
In a highly-charged intervention, Mr Cameron called for an overhaul of the 'completely offensive' rulings from the European Court of Human Rights which have influenced our own judges.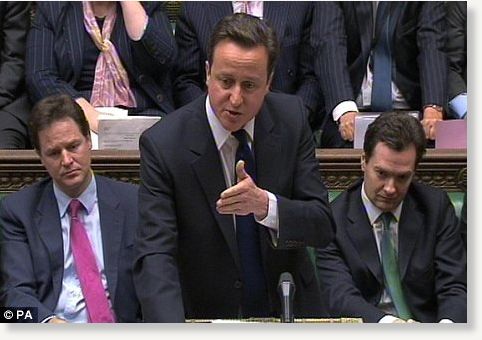 'It's about time we started making sure decisions are made in this Parliament rather than in the courts,' Mr Cameron said.
And he announced plans to ensure MPs make laws rather than the judiciary.
He told MPs that a commission to draw up a British Bill of Rights to replace the Human Rights Act will be set up 'imminently'.