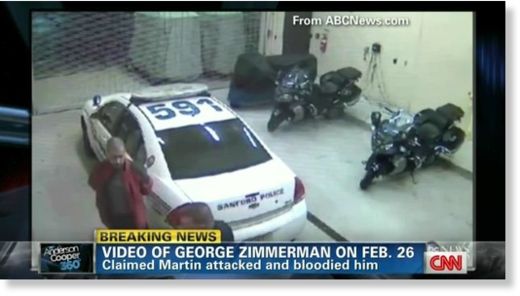 The father of George Zimmerman, the man accused of shooting and killing an unarmed black teen in Florida, says the 17-year-old threatened to kill Zimmerman and then beat him so badly that it forced Zimmerman to shoot him.
"Trayvon Martin said something to the effect of, 'You're going to die now' or 'You're going to die tonight,' something to that effect," Robert Zimmerman told Orlando TV station
WOFL
. "He continued to beat George. At some point, George pulled his pistol. Did what he did."
A surveillance video from the Sanford police headquarters the night of the incident raises questions about the description of a beating.
It shows Zimmerman, his hands cuffed, exiting a patrol car and being led into the police station. First broadcast Wednesday by ABCNews.com, the video does not provide close-ups, but also does not show clear signs of Zimmerman having injuries.