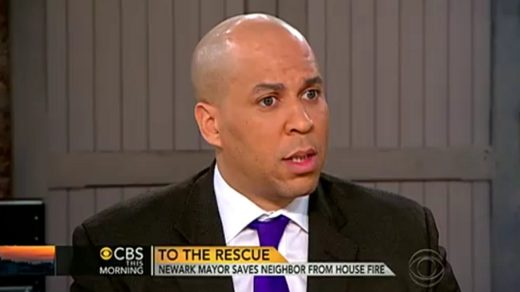 Cory Booker, mayor of Newark, New Jersey, claims he had a "come to Jesus" moment on Thursday night after he arrived home to discover a neighbor's residence on fire.
After a moment of arguing with his security team, he charged into the blaze, which he said had fully engulfed the house, in search of the last person remaining inside.
Speaking to CBS This Morning on Friday
, he explained that after finding the woman, he threw her over his shoulder and "punched through the kitchen" to escape.