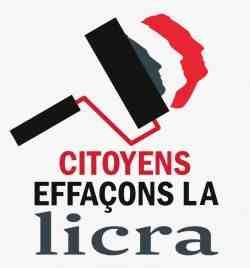 The judge ordered on Wednesday, November 13, at the request of the
International League against Racism and Anti-Semitism
( Licra ), the prohibition of a book and partial censorship of four others for anti-semitism. Those books were edited by essayist Alain Soral.
Anthology of words against Jews,
Judaism and Zionism
by Paul-Éric Blanrue published in 2013 and sold on the Kontre Kulture editions website, must be removed from sale "within a month", according to the decision.
Some parts of the four other works from the nineteenth and twentieth century, republished by the publishing company will be removed:
Jewish France
by Edouard Drumont,
Salvation through the Jews
by Leon Bloy,
The International Jew
by Henry Ford and
The Controversy of Zion
by Douglas Reed.
This sentence is a first in France about the exceptionality of its extent and the violation of a number of principles yet established on freedom of opinion and expression, the retroactivity of laws or the necessary transmission of historical knowledge.