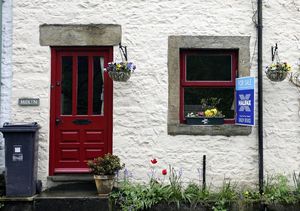 It took more than a year for Mark Hudson to find his six-bedroom home in the English countryside. Within weeks of moving in, he got a bid that topped the 1.75 million pounds ($2.8 million) the property cost.
"Somebody called offering a significantly higher sum," said Hudson, a 55-year-old manager at a publishing company, who in August swapped his home in Clapham, a London district favored by young bankers and lawyers, for Dorset, the farm-dotted county 125 miles (202 kilometers) southwest of London that was the setting for Thomas Hardy's
Tess of the D'Urbervilles
. "It looks like we caught it just at the right time," he said.
Country homes are coming back into fashion, after lagging behind urban locations such as London's West End since the 2007 financial crisis when banks cut off mortgages. Prices for manor houses, farmhouses and cottages valued at more than 750,000 pounds climbed at the fastest rate in more than three years in the third quarter, Knight Frank LLP said in a report today, as Prime Minister David Cameron makes reviving the housing market central to his efforts to pull the economy out of recession.
"It's U.K. economic growth and broader housing-market confidence," said Liam Bailey, global head of residential research at the London-based property broker.
The government last week introduced the second phase of its Help to Buy program, which offers mortgage guarantees that allow purchases with down payments as low as 5 percent. The first phase, which began in April, provided interest-free loans for buyers of newly built homes.