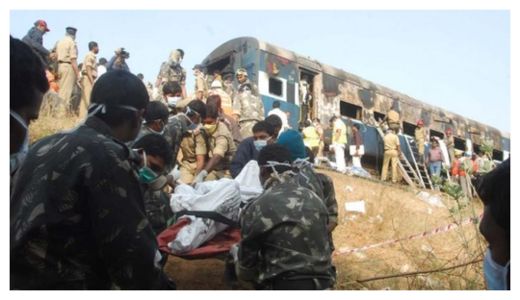 Fire raced through an Indian train carriage packed with sleeping passengers on Saturday, killing at least 26 people, and forcing terrified passengers to smash windows in a frantic bid to escape.
Some passengers were able to break the train's toilet cabin windows, but other victims were overcome by the thick, swirling smoke and bodies were found heaped at the windows and doors.
"We woke up to the screams of 'fire, fire!'. Everybody was screaming," one survivor, identified as Patil, told
The Press Trust of India
news agency.
Another survivor, Sharad, recalled: "We were all asleep. All of a sudden, we all woke up to a burning sensation."