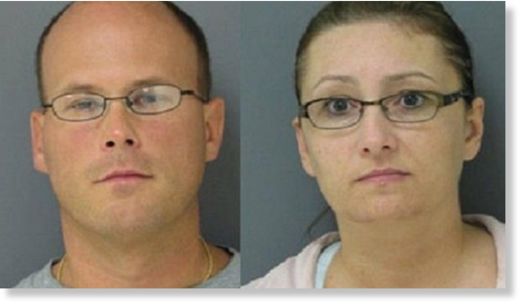 A couple from Virginia pleaded guilty Tuesday to charges in connection with the abuse of a young boy they adopted from Russia.
Lt. Cmdr. Matthew Sweeney, an officer in the US Navy, pleaded guilty to a charge of contributing to the delinquency of a minor, and received a suspended sentence of 60 days behind bars.
His wife, Amy Sweeney, pleaded guilty to felony abuse and neglect, and will be sentenced in December.
The couple adopted Daniil Kruchin from Russia in 2006 and renamed him Daniel Alexander.
He was eight years old when the abuse case first came to light in July of last year. The boy left his home in the middle of the night on July 17 and rang the doorbell of a nearby home in the early morning hours the next day.