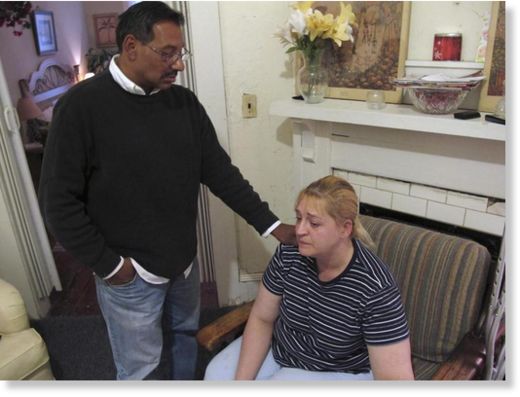 A pair of teenagers were arrested Friday and accused of fatally shooting a 13-month-old baby in the face and wounding his mother during their morning stroll through a leafy, historic neighborhood.
Sherry West had just been to the post office a few blocks from her apartment on Thursday morning and was pushing her son, Antonio, in his stroller while they walked past gnarled oak trees and blooming azaleas in the coastal city of Brunswick.
West said a tall, skinny teenager, accompanied by a smaller boy, asked her for money.
''He asked me for money and I said I didn't have it,'' she said Friday from her apartment, which was scattered with her son's toys and movies.
''When you have a baby, you spend all your money on babies. They're expensive. And he kept asking and I just said 'I don't have it.' And he said, 'Do you want me to kill your baby?' And I said, 'No, don't kill my baby!' ''
One of the teens fired four shots, grazing West's ear and striking her in the leg, before he walked around to the stroller and shot the baby in the face.