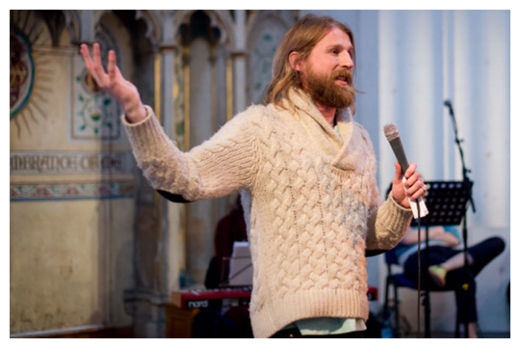 Echoing with joyful song and with a congregation bent on leading better lives, this London church is like any other -- except there's no mention of God.
Britain's atheist church is barely three months old but it already has more "worshippers" than can fit into its services, while more than 200 non-believers worldwide have contacted organisers to ask how they can set up their own branch.
Officially named The Sunday Assembly, the church was the brainchild of Pippa Evans and Sanderson Jones, two comedians who suspected there might be an appetite for atheist gatherings that borrowed a few aspects of religious worship.
Held in an airy, ramshackle former church in north London, their quirky monthly meetings combine music, speeches and moral pondering with large doses of humour.