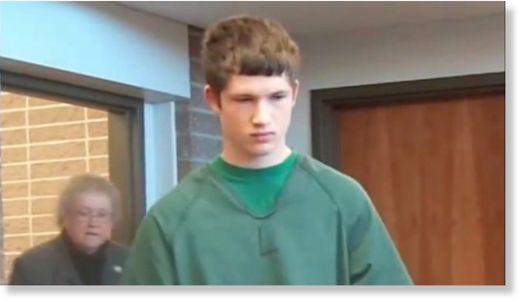 A 14-year-old student at a Christian academy in Washington state has been charged with attempted murder for allegedly shooting both of his parents in the head after they restricted him from playing violent video games.
Grant County prosecutors on Monday said that they were asking that 14-year-old Nathan Brooks be tried as an adult for the attempted murder of his parents.
According to a Moses Lake police report
obtained
by iFIBER One News, Nathon Brooks had considered killing his parents, 38-year-old Jonathan Brooks and 39-year-old Elizabeth Brooks, since the age of 8. He had recently been been grounded for two weeks from using "electronic devices" - including playing video games - and had been punished with detention for being late to class.
Nathon Brooks had admitted to police that he had been obsessed with video games.