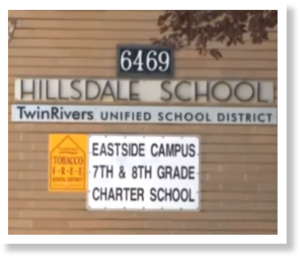 Some sixth grade students at Hillsdale Elementary School in North Highlands, California, may face felony charges for child porn for passing around a naked photo of a female classmate (video below).
The Twin Rivers School District said that the nude photo had been sent to cell phones of some students who forwarded it to more cell phones and posted to a Facebook group.
Hillsdale Elementary School principal Renee Scott-Femenella called the Twin Rivers Police Department over the incident, reports
CBS Sacramento
.