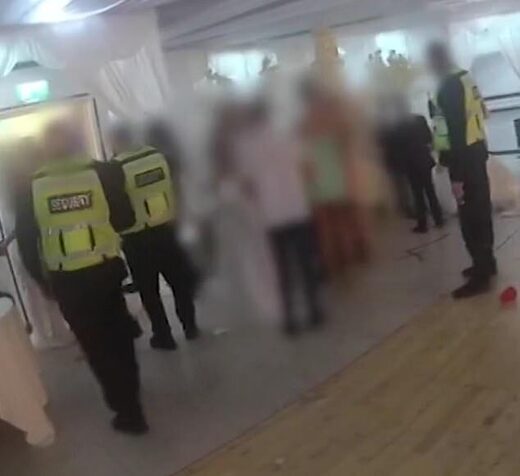 London police have shared footage showing officers breaking up a wedding reception which fell foul of Covid-19 restrictions by hosting more than 100 guests, as the English capital heads for Tier-Two restrictions this weekend.
Police were called to the Tudor Rose in Southall, west London, shortly after 6:30pm on Tuesday, amid reports of a large gathering. Bodycam footage shows police officers milling among the dressed-up guests, who seem to be ignoring social-distancing guidelines and other coronavirus restrictions.
The venue now faces a fine of up to £10,000 (almost $13,000)
at the recommendation of the Met Police Service
, as Chief Superintendent Peter Gardner described the event as "dangerous and foolish."