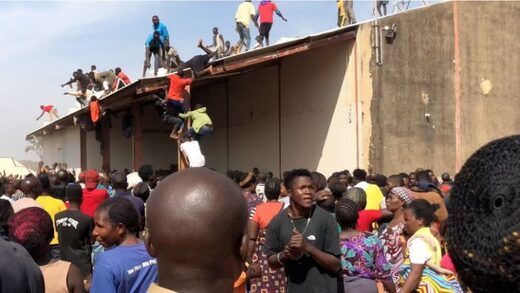 Nigeria's chief of police has ordered the immediate mobilisation of all police resources to put an end to days of street violence and looting.
Mohammed Adamu said criminals had hijacked anti-police brutality protests and taken over public spaces.
A new wave of looting was reported on Sunday, a day after Mr Adamu ordered police to end the "violence, killings, looting and destruction of property".
Protests calling for an end to police brutality began on 7 October.
The demonstrations, dominated by young people, started with calls for a police unit, the Special Anti-Robbery Squad (Sars), to be disbanded.

Comment: SARS. That's pretty ironic, given how The Covid plays into all this mass social unrest.