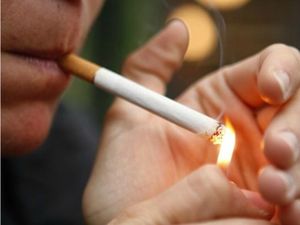 Scotland's second largest health board, NHS Lothian, will not be giving further treatment to smokers for non-urgent cases, with referrals from GPs being refused.
Dr. Zahid Raza
said:
"In Edinburgh, we will not see patients at the clinic that are still smoking. Evidence shows that they would not do well with the treatment." He also went onto say: "We try to avoid intervention and, in around 80 percent of cases, a smoker's condition will improve just simply by stopping smoking and smoking other lifestyle changes."
Dr Jean Turner of the Scotland Patients Association said that she was "extremely disappointed", adding: "I'm really quite shocked. You should not refuse to see anybody and certainly not penalise patients who are smoking.
"It is very God like and highly unfair to refuse to see anybody referred...Doctors are there to see if they can help and relieve symptoms."
NHS Lothian is by no means unique. NHS Hertfordshire back in January 2012 also withdrew treatment to smokers and, as an ominous sign of the
slippery slope,
those with a Body Mass Index (BMI) of over 30 - i.e. the obese - are refused services too.
Smokers may well have a case of righteous indignation.