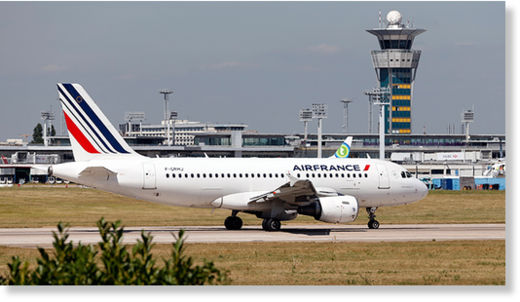 The union behind Air France has launched a petition to immediately stop flights to Ebola-hit countries until the virus is under control, as fears flare up over the largest epidemic the world has ever seen.
Air crews are still made to fly to Conakry in Guinea and Freetown in Sierra Leone, according to Le Parisien. Those are some of the most afflicted by the Ebola virus, having now lost more than 1,200 people.
"We are afraid," one employee told the newspaper. "We know that this is a risky career - countries at war, dictators, OK, but this... it's different."
The employee is one of 700 who signed the petition.
Although Air France staff had already been given the right to refuse to work on flights bound to the two West African countries, they didn't go as far as British Airways and Emirates, who canceled the routes altogether.