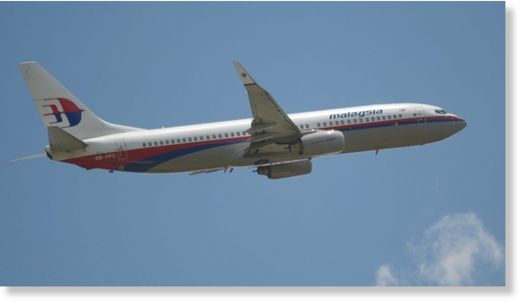 Four military search planes were dispatched Thursday to determine whether two large objects bobbing in a remote part of the Indian Ocean are debris from the missing Malaysia Airlines flight.
One of the objects spotted by satellite imagery was 24 meters (almost 80 feet) in length and the other was 5 meters (15 feet). There could be other objects in the area, a four-hour flight from Australia's southwestern coast, said John Young, manager of the Australian Maritime Safety Authority's emergency response division.
"This is a lead, it's probably the best lead we have right now," Young said. He cautioned that the objects could be seaborne debris along a shipping route where containers can fall off cargo vessels, although the larger object is longer than a container.
Young told a news conference in Canberra, Australia's capital, that planes had been sent to the area about 2,500 kilometers (1,550 miles) southwest of Perth to check on the objects. He said satellite images "do not always turn out to be related to the search even if they look good, so we will hold our views on that until they are sighted close-up."
Australian Prime Minister Tony Abbott earlier told Parliament about the debris, and said Orion search aircraft had been dispatched.