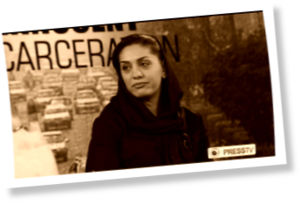 Iranian national Shahrzad Mir-Qolikhan, who spent five years in US detention from 2007 to 2012, says she was held in prison like a caged animal.
In a Press TV documentary titled "Memories of a Witness: Inside US Federal Prisons," in which she recounts her ordeal, Mir-Qolikhan, now 36, said she would have been treated more appropriately were she a real criminal.
"If you are a criminal, you are well treated in the US Department of Justice," she said.
Mir-Qolikhan, a mother of twin girls, said she was put in shackles and chains before being taken from prison to courtroom.