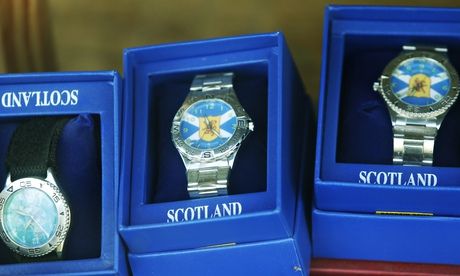 Margie Maxwell is no Scottish nationalist. But she is Glaswegian, and intensely loyal with it. It never occurred to her she would vote for independence. But then the threats were made, to shipyard jobs on the Clyde, to
Scotland
's right to keep the pound and to her country's economy.
"I fully want independence now. They've had their chance," she said.
There was the speech in February by
George Osborne
, the chancellor, vetoing any sterling pact between the UK and an independent Scotland. And Maxwell, 57, deeply resented warnings last winter that lucrative Royal Navy warship contracts for Glasgow's critically important shipyards would end if Scotland voted yes to independence.