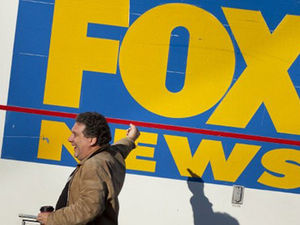 After a study published last year labeled viewers of
Fox News
as grossly misinformed, the researchers who conducted the poll have expanded their work and now confirm, again, that the network's audience might want to consider changing the channel.
Researchers at Fairleigh Dickinson University conducted a study last year that yielded some inarguably unsurprising information about
Fox News
' viewership. At the time, researchers concluded that, based off of a study that sampled residents of New Jersey, people that only watch
Fox News
are less informed on current events than people that don't watch cable news at all. Now only months later, the school's researchers have published their finding of a similar study that calls on a sample of participants from coast-to-coast and, according to the results, confirm that their earlier report wasn't a fluke.
According to the latest study, Americans who watch only
Fox News
to learn about current events are indeed less informed than most everyone else.
The report reveals that, on average, American's are able to correctly answer 1.8 out of 4 questions on international news and 1.6 of 5 questions when quizzed on domestic issues. For those that disregard the television for taking in daily newscasts, they averaged 1.22 answers correctly.
Fox viewers, of course, were a different story.