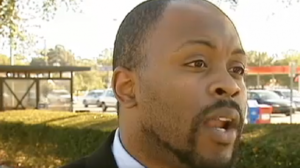 Republican candidate for Florida's state house defended his call for the hanging of President Barack Obama.
According to Tampa's Fox Channel 13
, Joshua Black persisted in his insistence that Obama is a war criminal and a traitor who should be executed by "whatever method is applicable for the situation."
Black tweeted on Monday that "It's time to arrest" Obama and "hang him high."
Since then, Black has been denounced by other Florida Republicans and questioned by the Secret Service. Nonetheless, the only thing he regrets about the tweet is the means of killing the president.
"I know that we don't use hanging as a method of execution here in the U.S. anymore, so be it," Black told Channel 13 in a Walmart parking lot interview.
"Whatever method is applicable for the situation, I just want justice to be served."