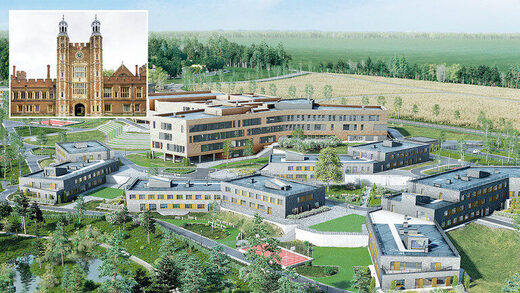 While schools around the world have struggled with how to give their kids a good education despite the disruption of the pandemic, one state-of-the-art private institution on the outskirts of Moscow had a bumper year for grades.
Letovo is no ordinary school. It is one of the very few in Russia that offers both a national diploma as well as a certificate from the International Baccalaureate Diploma Program (IB DP), opening doors to its students for overseas work and study.
Elite schools such as this began to spring up following the 2013 -2015 Ukraine and Syria crises, which alienated Moscow from its former partners in the West.
With a collapse in oil prices compounded by sanctions, the ruble crashed. In response, Russia's wealthiest began to search for homegrown alternatives to the likes of Eton and Harrow, which had educated many of a generation of rich Russian children.