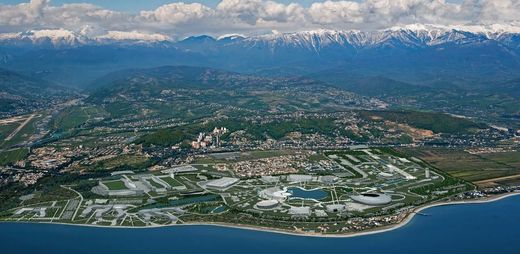 Sochi is ready for its Olympic debut. When the world tunes in to watch the 2014 Winter Games, it will see futuristic, state-of-the-art stadiums nestled next to the Black Sea, breathtaking views from world-class ski resorts in the snow-capped Caucasus mountains, and a sprawling new Olympic Park framed by subtropical palm trees.
It has been an epic seven-year adventure to prepare for the Games, which organ-isers hope will formally introduce the "new " to global audiences as a modern, dynamic country.
The is all the more remarkable as none of the facilities existed a few years ago. When the Sochi bid was selected by the International Olympic Committee (IOC) in 2007, there was much grumbling that its defeated rivals Pyeongchang in South Korea and Salzburg in Austria were more worthy choices. Both could point to existing facilities ideal for Games events.