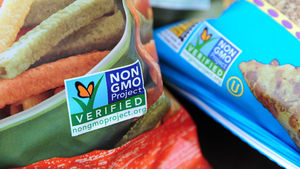 A group of Russian MPs have prepared a bill severely restricting imports of genetically modified agricultural produce, and completely banning its domestic production.
The initiative is backed by Evgeny Fyodorov of the parliamentary majority United Russia and a group called Russian Sovereignty, which unites MPs from various parties and parliamentary factions.
The politicians want to amend the existing law On Safety and Quality of Alimentary Products with a norm set for the maximum allowed content of transgenic and genetically modified components. The powers to establish that norm go to the government and products with excessive content of GMO components should be banned for turnover and imports.
Currently there are no limitations on the turnover or production of GMO-containing foodstuffs in Russia. However, when the percentage of GMO exceeds 0.9 percent the producer must label such goods and warn consumers. Last autumn the government passed a resolution allowing the listing of genetically modified plants in the Unified State Register, but this resolution will come in force only in July this year.