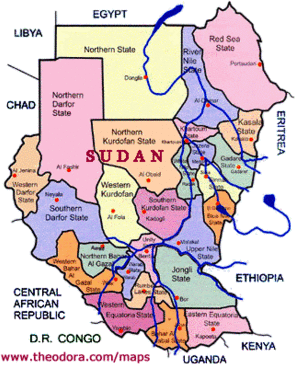 Khartoum - Sudanese police beat and arrested students on Sunday as hundreds protested throughout the capital demanding the government resign, inspired by a popular uprising in neighbouring Egypt.
Armed riot police broke up groups of young Sudanese demonstrating in central Khartoum and surrounded the entrances of four universities in the capital, firing teargas and beating students at three of them.
Some 500 young people also protested in the city of el-Obeid in North Kordofan in the west of the country.
Police beat students with batons as they chanted anti-government slogans such as "we are ready to die for Sudan" and "revolution, revolution until victory."
Groups have emerged on social networking sites calling themselves "Youth for Change" and "The Spark," since the uprisings in nearby Tunisia and close ally Egypt this month.
"Youth for Change" has attracted more than 15,000 members.