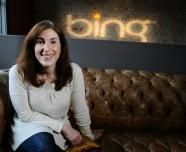 A former lawyer has thrown a spotlight on the cash-fueled influence which big business has on America's judicial system, in a revealing film unveiled at the Sundance film festival.
Hot Coffee
is named after the infamous case where fast-food giant McDonalds was forced to pay 2.8 million dollars to a woman who burnt herself with one of its drinks.
In the documentary Susan Saladoff, a lawyer of 25 years' standing, explains how America's corporate giants got their act together after the 1994 McDonald's case, pushing for laws to restrict consumers' right to sue them.
On the pretext of limiting so-called "justice jackpot" or "legal lottery" payouts, corporate bosses want consumers "to give up their rights to the court system, voluntarily, so the corporations can make more money," said Saladoff.
With multi-million dollar campaigns, major business groups have managed to get ceilings fixed in several states on the level of damages if a company is convicted, taking away juries' traditional right to set compensation.